Website Design Services Memphis, TN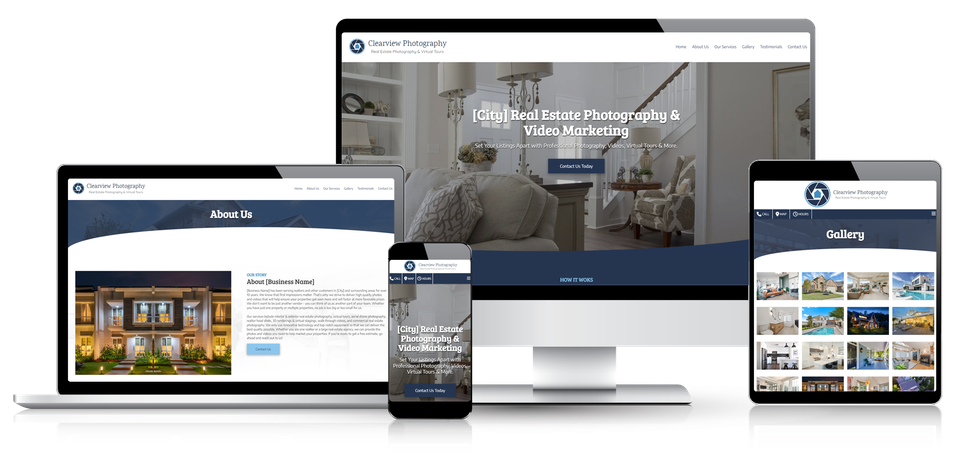 About Alpha Website Design
Have you ever visited a website that looked like it was built 10 years ago? One with outdated technology, broken links, and no clear navigation? Most people aren't impressed when they encounter an outdated or poorly designed site and will often opt for a competitor's cleaner website.

Just as having an attractive storefront is vital for success in the physical world, having an inviting web presence is essential for success in the digital world.

A good website design captures visitors' attention and encourages them to explore what you offer. That's why businesses in Memphis should turn to professional website design services to ensure their online presence is up-to-date and optimized for success.

Contact us today to create a powerful web presence and convert more leads.
Tell Us What You Want, and We'll Do the Rest
We employ a streamlined web design process for small businesses to remove the stress and hassle of working with an agency. Here's how we make things happen for your web design.
Research and Analysis
Web design isn't a guessing game, so we invest in research and analysis from the start. We learn about your business and needs before we touch a single line of code.
We also scour through your competition to see what works, what doesn't, and what gaps are left open to occupy. After that, we bring our findings to the table and discuss your ideas on how you'd like to see the web design process unfold.
Planning and Strategy
With all the data we acquired, it's time to put our heads together and plan the project. This is where we carefully decide on the best design elements that fit your brand, goals, and budget.
We pay special attention to user experience (UX) and search engine optimization (SEO). These are essential components of any website and will help it reach its full potential.
Design and Development
Once the groundwork is established, we jump into the design phase. Our technologies include HTML, CSS3, JavaScript, jQuery, AngularJS, and much more to create a website that looks great from all angles.
We carefully craft the UX and place each design element in its perfect spot. Along the way, we also test our work using multiple devices to ensure maximum compatibility across all browsers.
Watch Your Website Grow
We provide full support after the website is up and running. Count on us to handle technical issues, such as server problems, coding errors, and more. We also strive to keep you up-to-date with the latest trends and tools so your website stays ahead of the competition.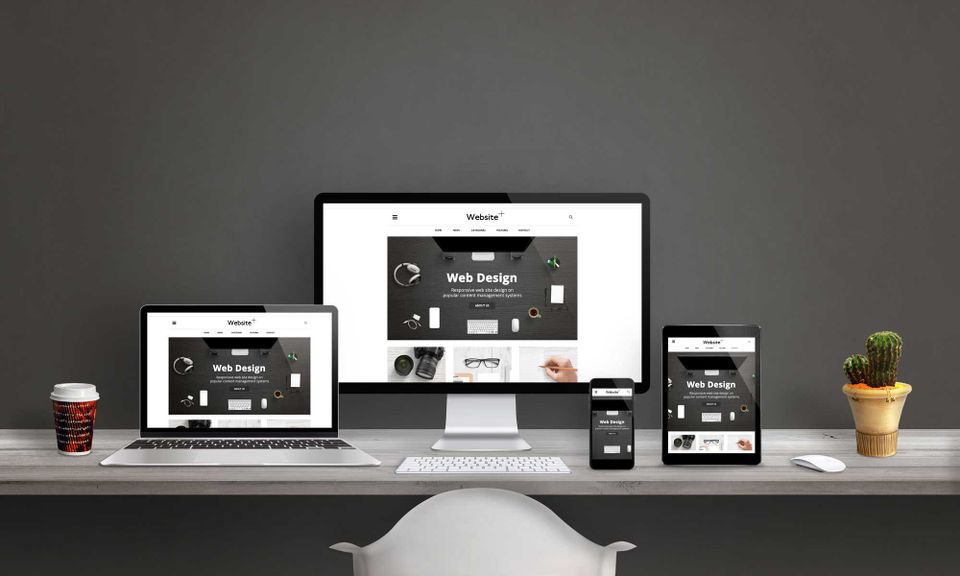 High-quality Web Design for Small Businesses in Memphis, TN and beyond.
Alpha Website Design offers various website design services Memphis, TN businesses can rely on. Our team creates the best possible website for you and your customers. Here are our web design services for your business.

Custom Website Design
Do you have special requests or unique ideas for your website? We can handle that. Our highly-skilled web design team is open to working on custom designs to ensure you can have the website of your dreams.
Whether you need a simple blog or an e-commerce store with hundreds of products, we have the tools and resources to make it happen.

Responsive Design
Our websites look great on any screen. From a desktop, laptop, tablet, or mobile device — your customers can access your website from anywhere with our responsive designs. With seamless navigation and easy page scrolling, you can rest easy about your website's performance wherever your leads access it.

Website Redesign
If you need a website makeover, we're here to help. Our redesign services include creating new visuals, enhancing website usability, and more — all while maintaining the core values of your brand.
We also update any necessary code and database structures to ensure your website runs on the latest versions. Our goal is to give you a modern, responsive website that makes your business stand out.

E-commerce Website Design
The digital marketplace is growing, and so should your business. We design custom e-commerce websites with secure payment solutions, powerful back-end management features, and optimized checkout processes — all to maximize customer conversion rates.
From optimized product pages to a well-crafted shopping cart, we ensure your e-commerce website looks sharp and functions perfectly.

Website Maintenance and Support
We don't want to leave your website hanging after it's done. We provide full-service maintenance and support after the design process. Our team is here to help with any technical issues, updates, and more — so your website runs smoothly all year round.

More Than Just Good-looking Websites
Your website should feel as good as it looks. Equipped with the latest web design and data-driven technologies, our website design company in Memphis, TN creates amazing user experiences for your customers.
We design each website to engage your customers, increase click-throughs, and showcase your products and services most effectively. With improved performance comes more leads, conversions, and revenue so you can focus on what matters most.
Whether you need more website traffic, better search rankings, or a modernized look, Alpha Website Design is here to help.

Get Found Through SEO
Don't worry about being buried in the search engine results page. We take SEO seriously and help you rank higher on Google, Bing, or any other search engine. Our web design packages include keyword research, content optimization, meta tags, and more — so you reach the right customers.

Need Changes? No Problem.
Alpha Website Design builds websites with the future in mind. Our fully-customizable designs are update-ready whenever you need a change. Whether it's adding new features, updating content, or experimenting with different design elements — we make revamping your website quick and easy.
We achieve this using the latest technologies, such as HTML5 and CSS3. This allows us to add dynamic elements, adjust sizing and spacing, and even test out different ideas in real time.

Work With Alpha Website Design Today
Ready to take your business to the next level? Get started with Alpha Website Design, and let us help you build the perfect website. We provide full-service design, development, maintenance, and support services. Sit back and relax while we make sure your website runs like a well-oiled machine.
Reach out today for more information about our website design services Memphis, TN businesses trust.
FAQ

Commonly asked questions and answers.
Will you really design my site for free?
Certainly. Your project with a complimentary design demo to show our capabilities. We guarantee your complete satisfaction with our work before you pay for anything. After you're happy with the design and make the payment, we'll get all of your specific changes and modifications made and finalize your website.
Will my new website look good on smartphones and other mobile devices?
Certainly. The last thing any business owner wants is for a customer to search for their business on a mobile device and their website is too small to read or cut off on the sides. All of our websites are responsive and adapting, which means that they will adapt to fit the screen size of any device. This guarantees that your website will look great and be ready for your customers on any screen size including desktop computers, laptops, tablets, and smartphones.
Do you offer SEO optimization as part of your services?
Yes, we provide SEO optimization as a component of our website design and development services. This includes refining the content and structure of your website to increase its ranking and positioning in search engine results pages.
Can I use my domain from my previous site?
Certainly. It is usually possible to connect a domain from your previous website to your new site, as long as you still own it. Depending on your hosting provider, there may be a procedure or charge for transferring your domain to a new website. Our team would have no issue assisting with this.
Do you work with businesses outside of Memphis?
Yes, while our firm is located in Memphis, we happily work with clients all over the country. Any communication can be done via phone, email, or even a virtual meeting if necessary.
 
It's easy to get your FREE website demo today!
Interesting in seeing how your new website can look? Contact us today to request your FREE no-obligation design demo.